Intervet Schering-Plough
Activyl Identity
The US Pet Care giants needed an identity for their revolutionary new cat and dog flea treatment. The identity needed to have great market stand-out and illustrate its tough but gentle brand truth.
A bold typeface was used as a foundation to convey strength, with droplet and animal features providing the personality. The curved edges helped soften the logo and create a more approachable identity.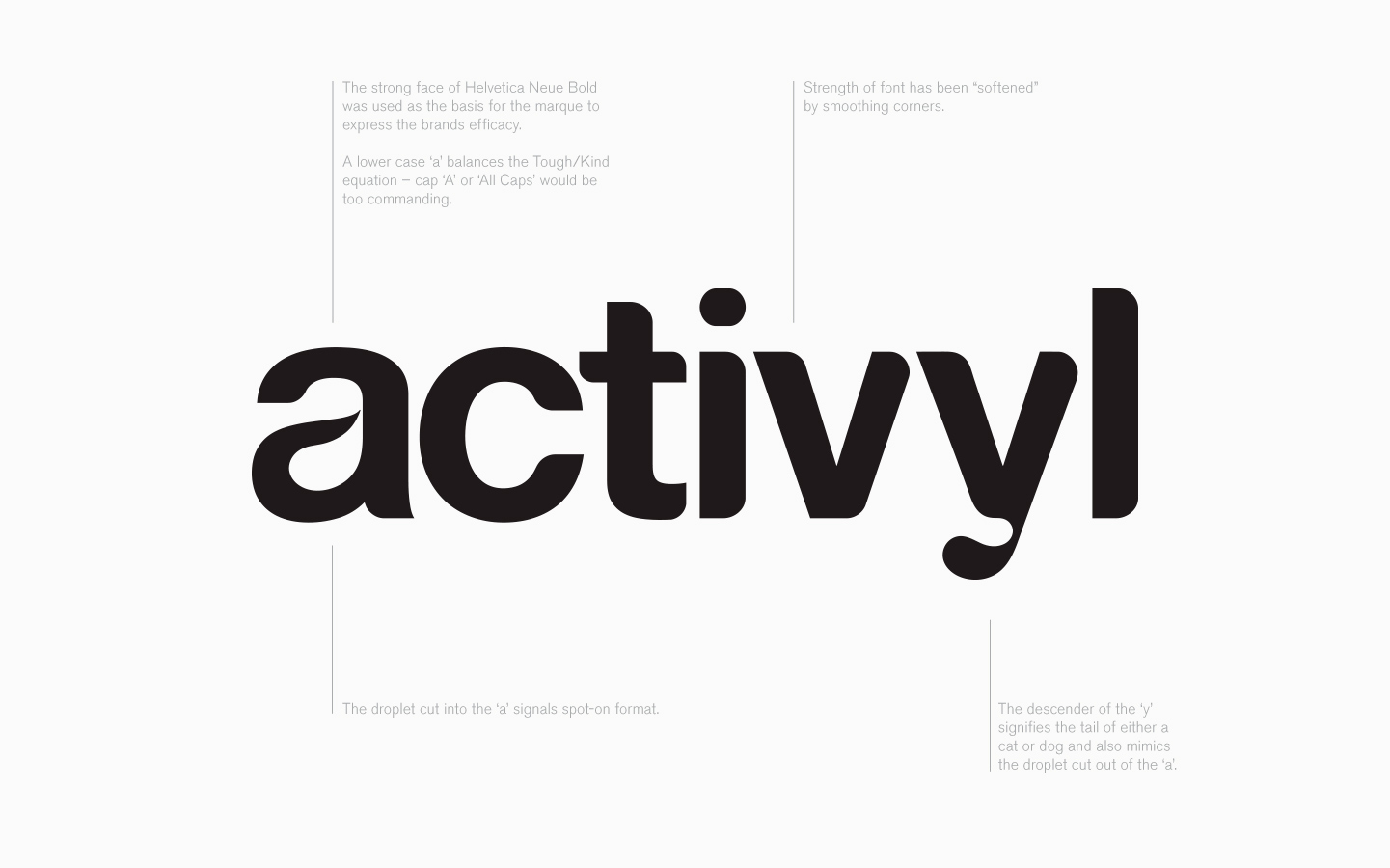 A bold yet friendly logo was created with subtle nods to the product, such as the droplet in the 'a' and the animal tail of the letter 'y'.