National Media Museum
Blue Peter Exhibition Identity
To mark 50 years of children's TV programme Blue Peter, the National Media Museum hosted an exhibition celebrating the history of this much-loved British icon. A clean and simple identity was needed to engage with the public and style the event.
An 'arts & crafts' theme was used to bring the identity to life using wobbly typography, scraps of paper and sticky tape, all coming together to create a real sense of fun and nostalgia.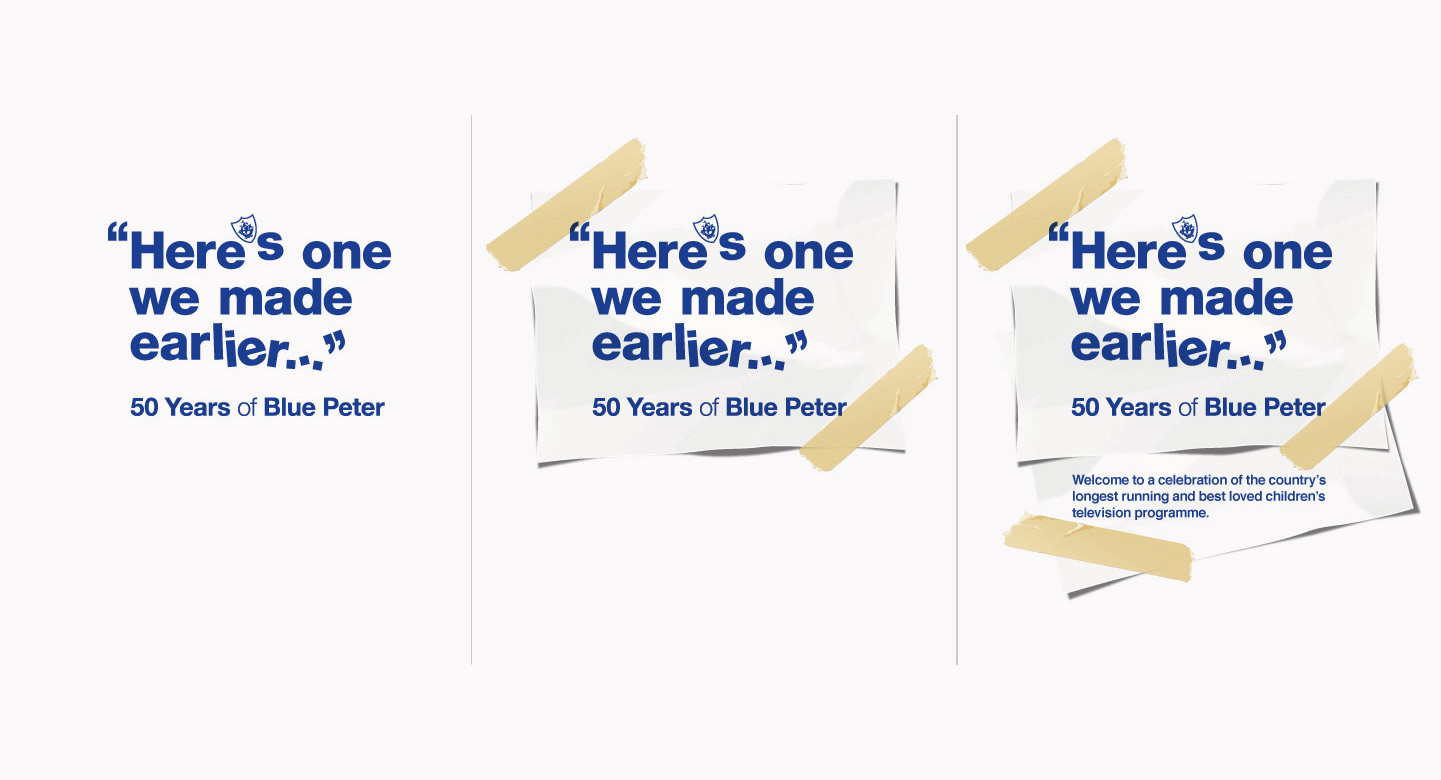 The logo had to be used in a variety of formats.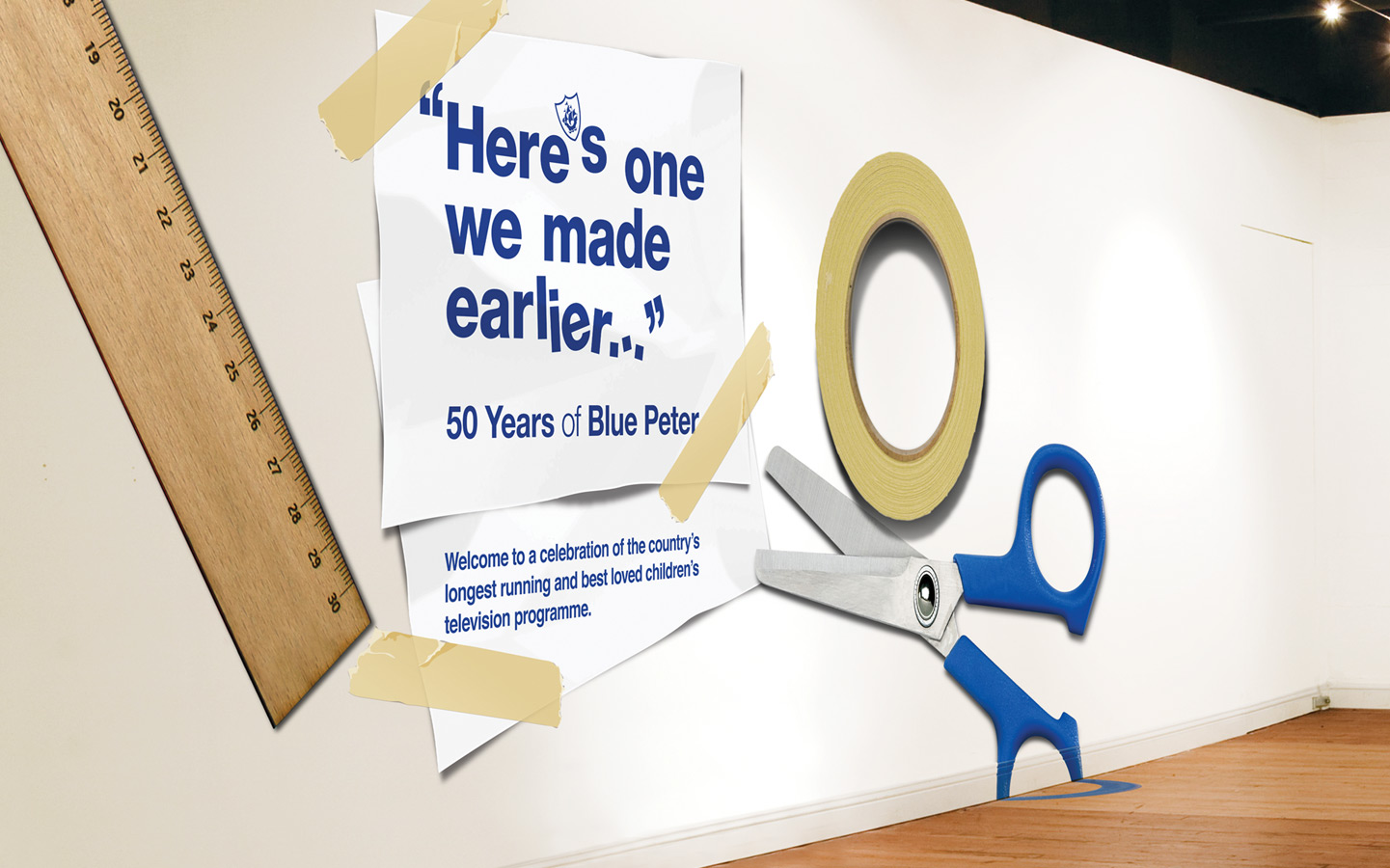 Large scale graphics and photography helped create a fun and nostalgic environment.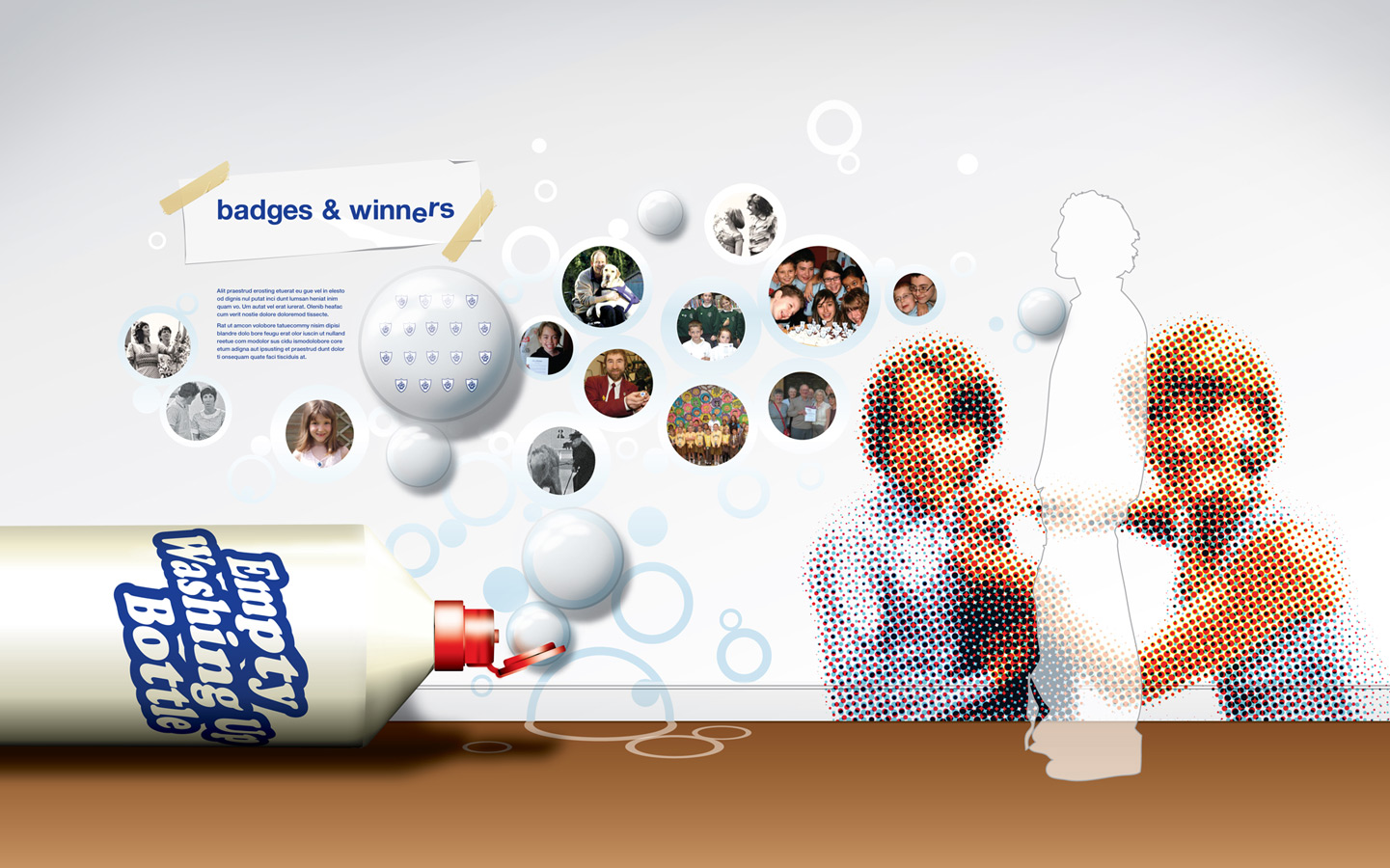 3D elements such as the Empty Washing Up Liquid Bottle easily lent themselves as exhibit display units.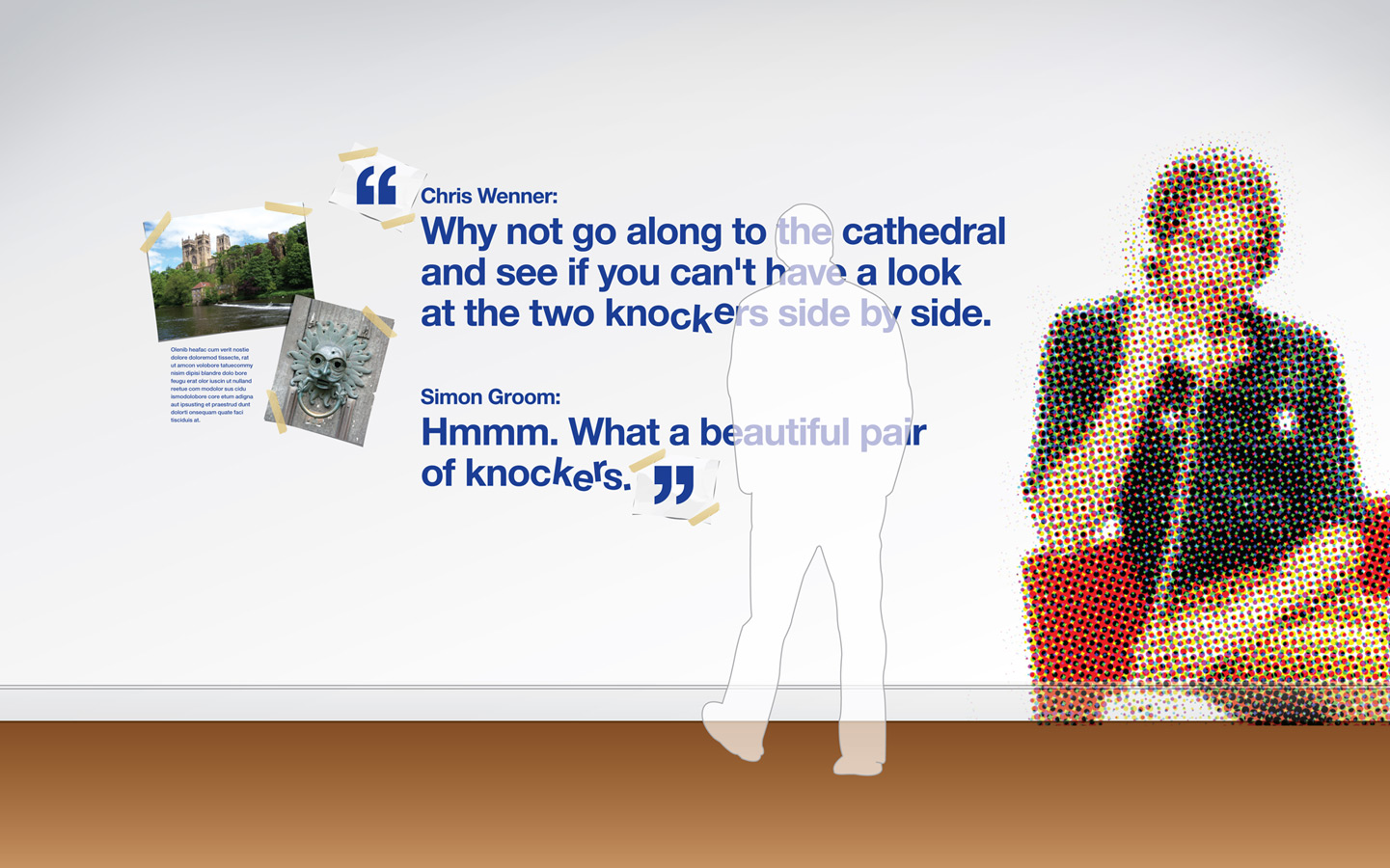 Conventional wall graphics used large type and pixellated imagery to create a retro feel.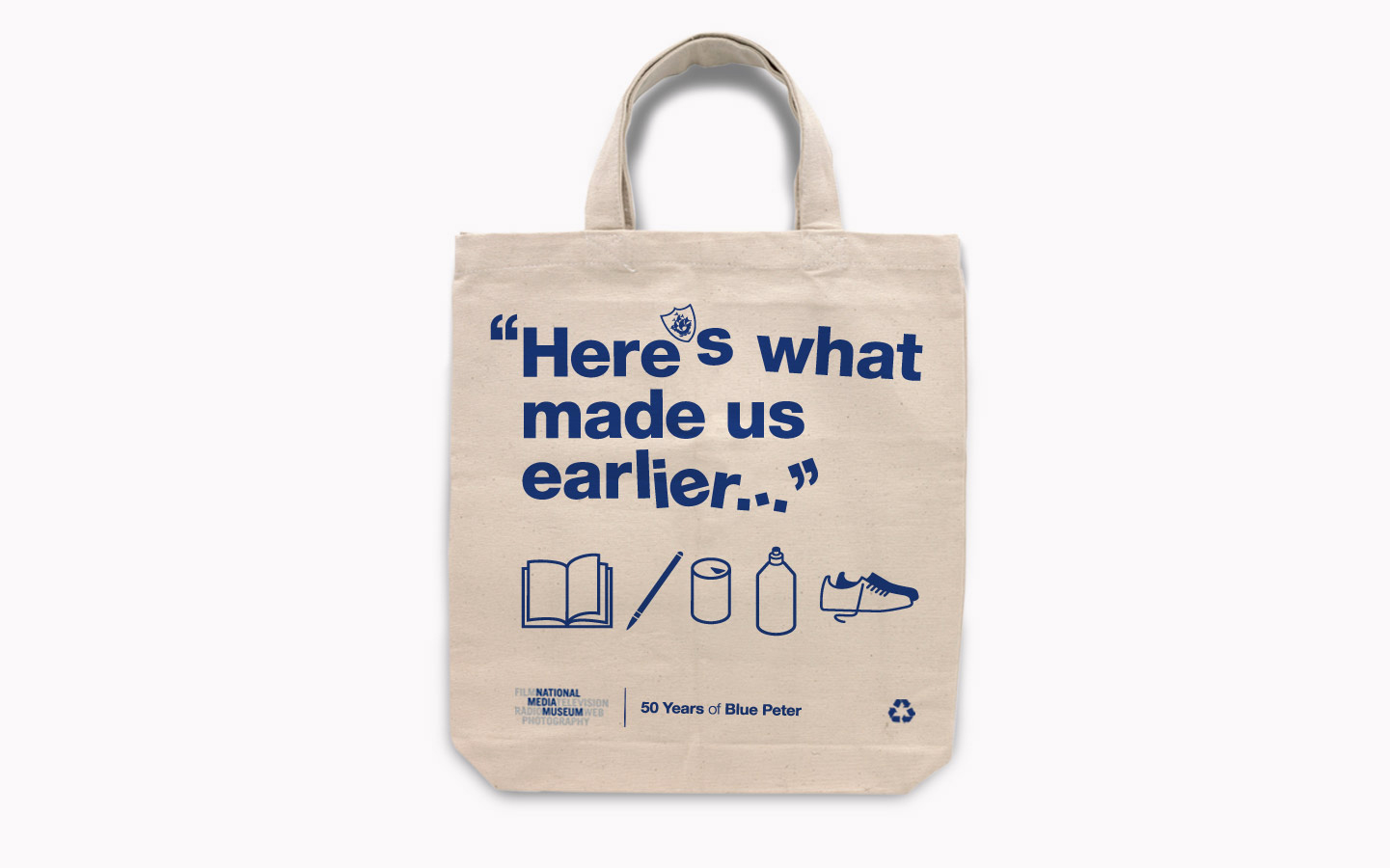 The identity and theme was easily applied across all the exhibition collateral.