De Beers
Communications Pack
To help launch their prestigious new range of 'Forevermark' diamonds, two high-end events were organised in the Far East which needed quality invites and communication packs.
Basing the theme on origami, the pitch-winning design concepts brought diamonds to life in the medium of paper.
The angled facets of a cut diamond provided inspiration to help illustrate their beauty through folded paper.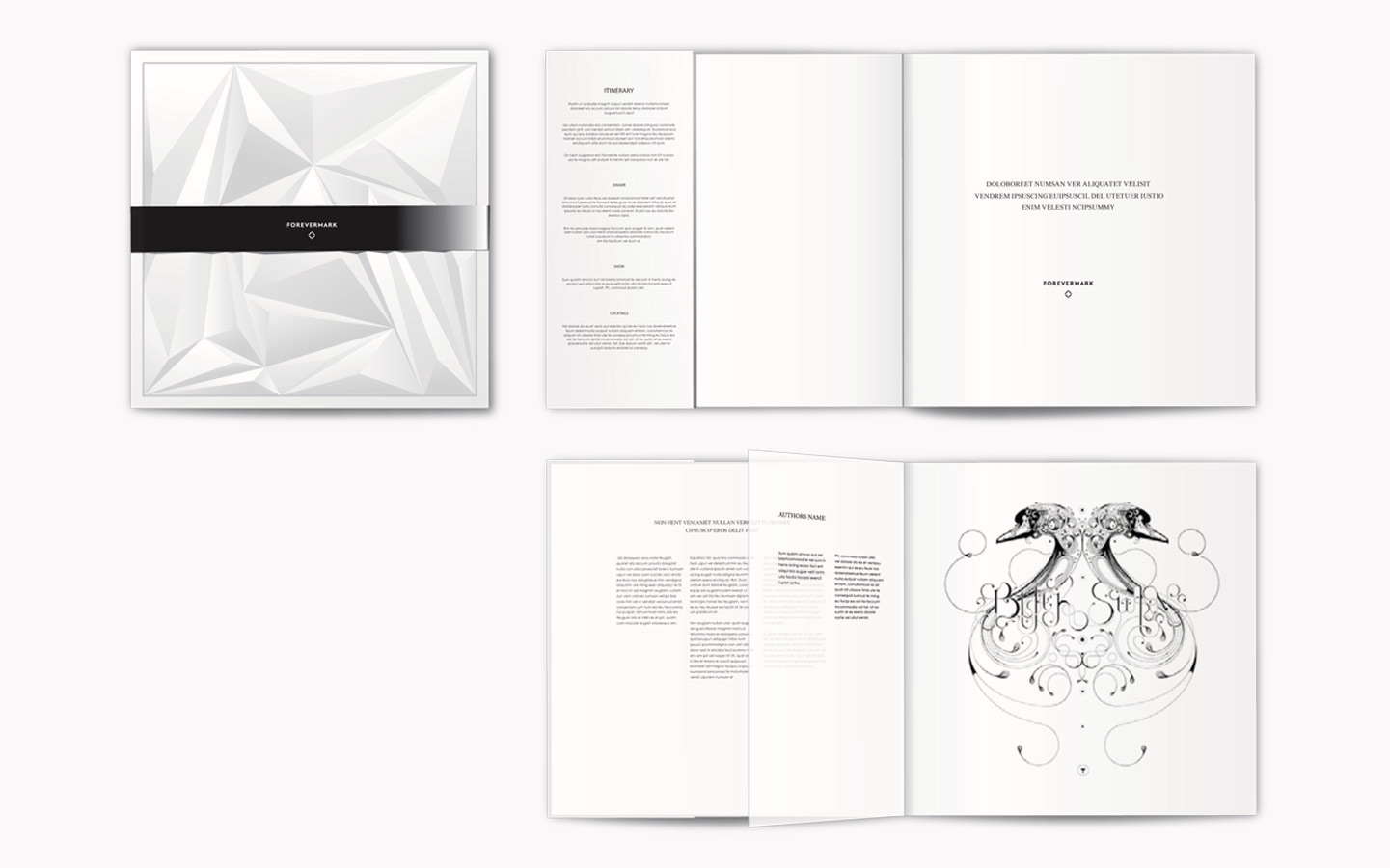 Handcrafted covers and a stylish book design, featuring poems and illustrations by famous artists helped create a feeling of prestige.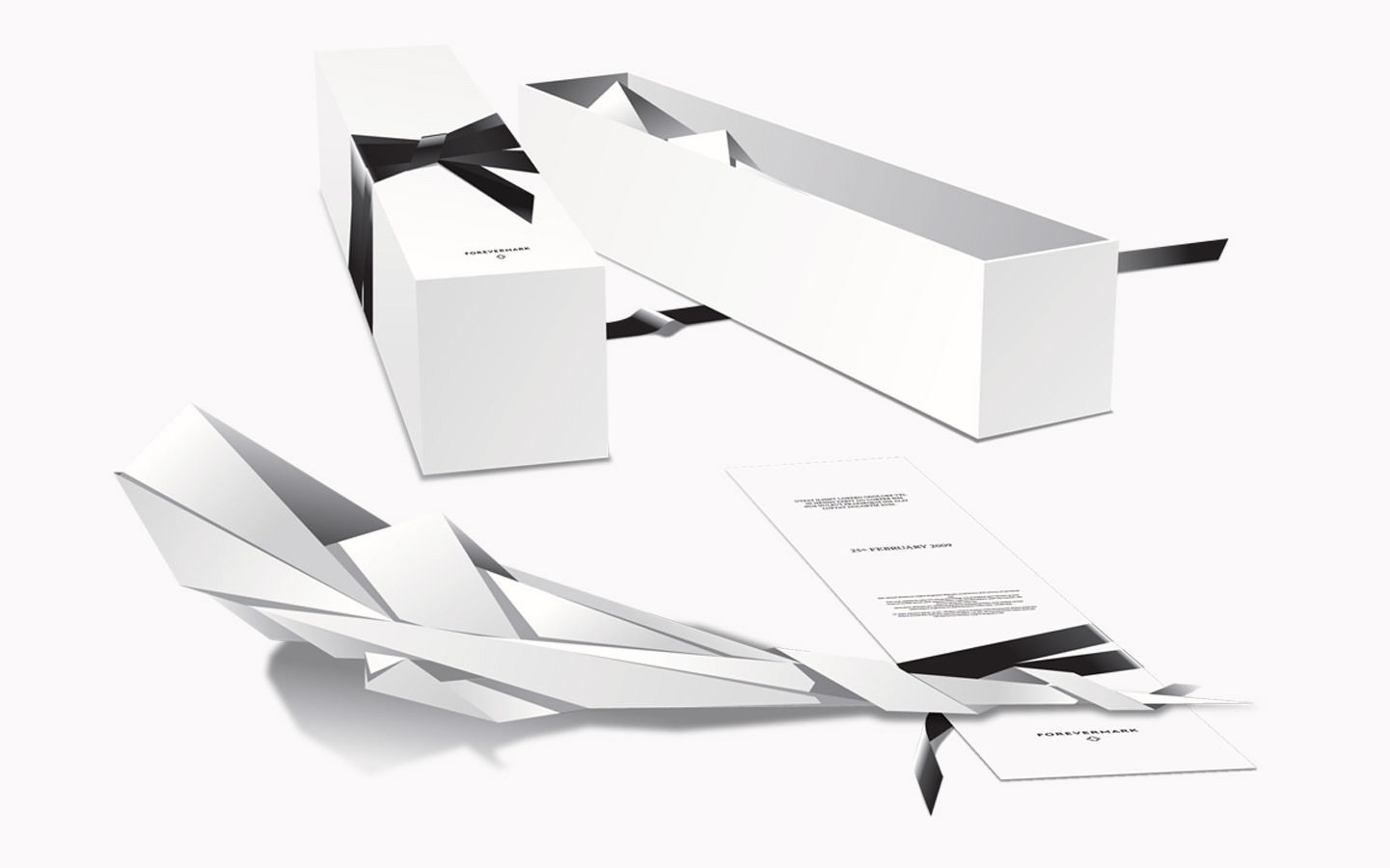 Bespoke origami flowers were sent out as part of the invitation.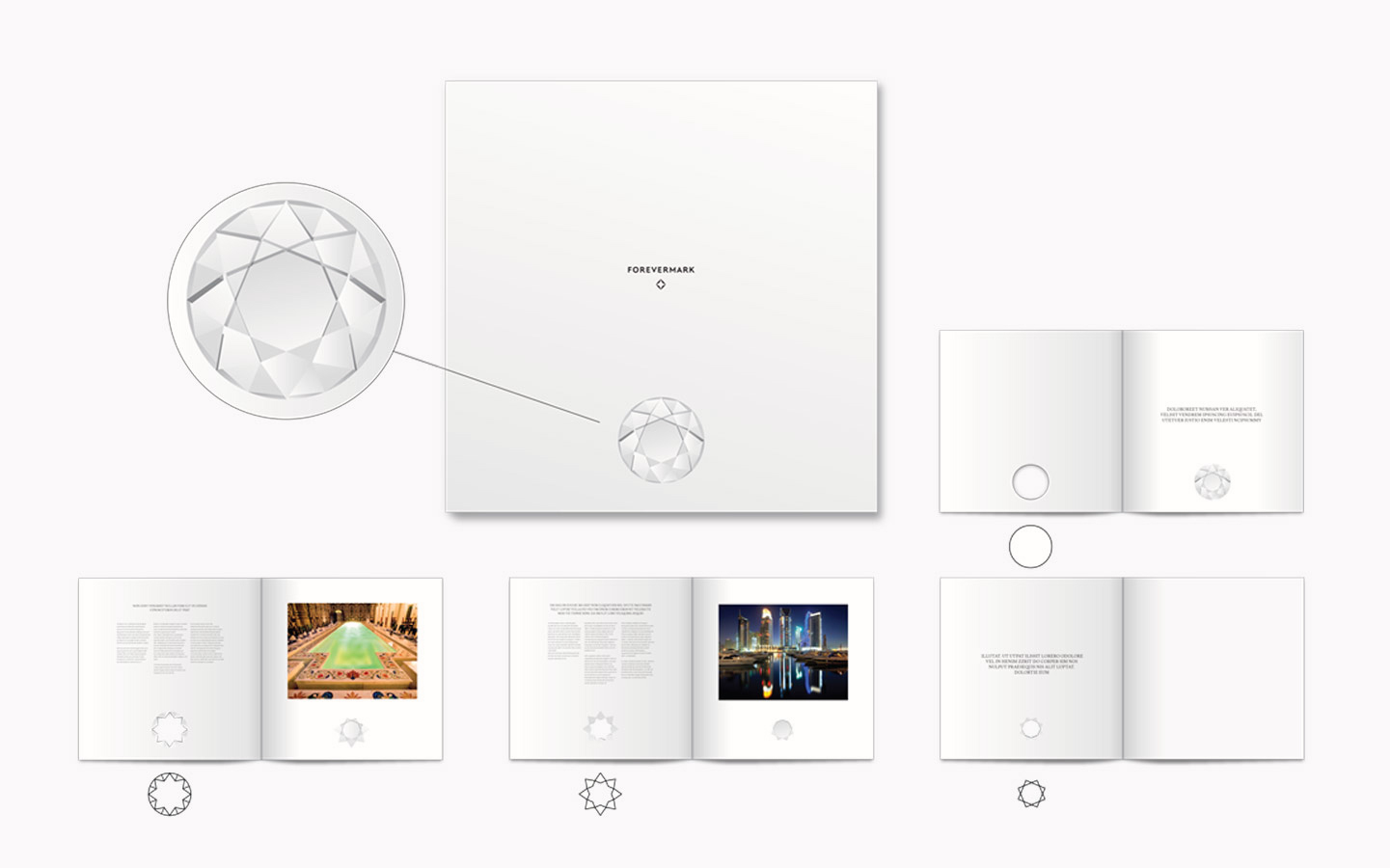 Another route featured laser cut holes with folded detail, layered across different pages helping to create a cut diamond shape.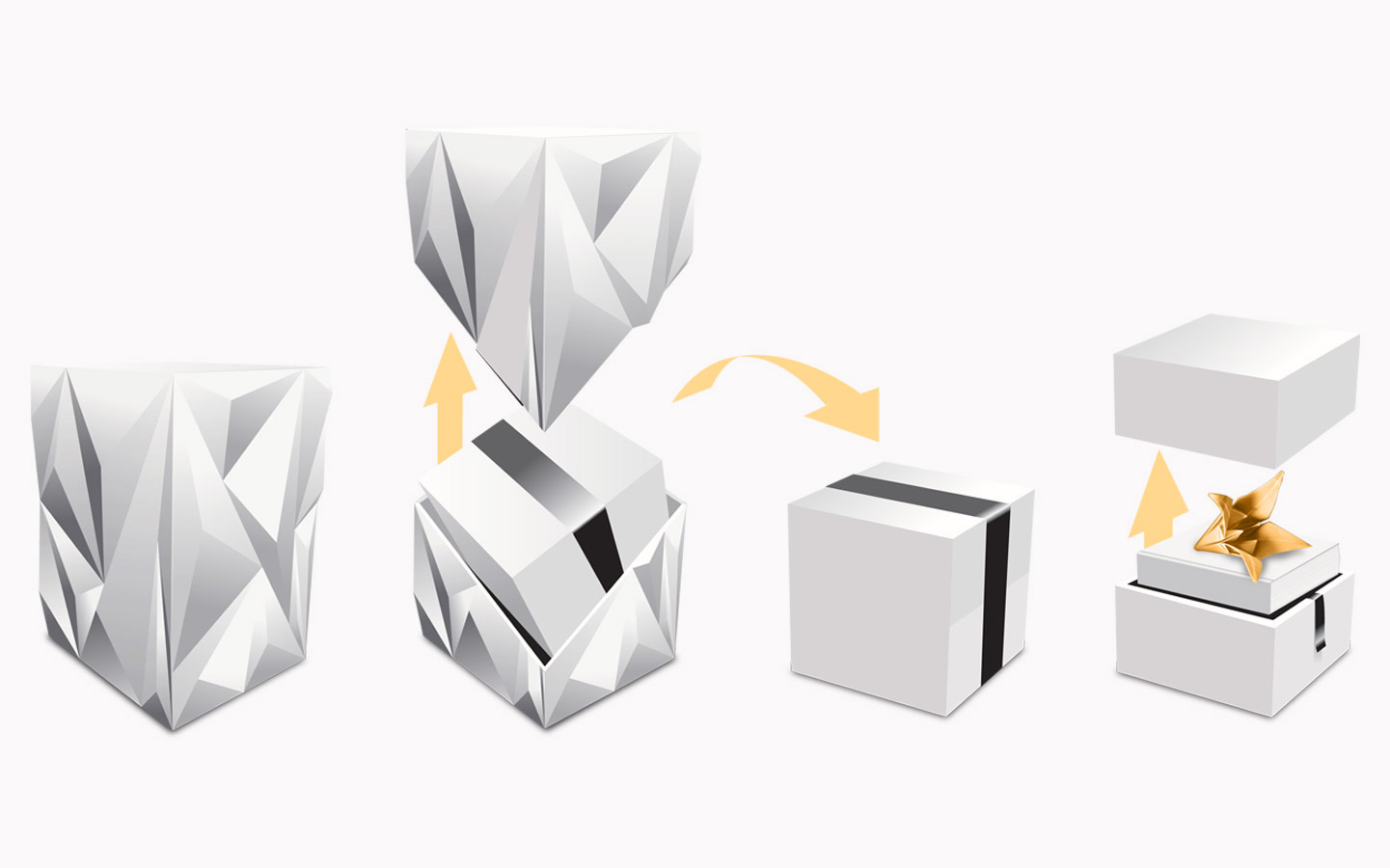 This route used a faceted block to act as the vehicle for the invite and book, mimicking the rough uncut stone. When opened, the highly finished invite and book illustrated the quality of the Forevermark diamond.